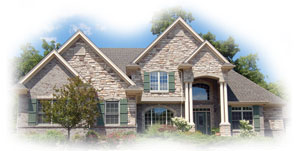 Aho Appraisals provides the Brainerd, Minnesota area with accurate residential home valuations. A combination of over 30 years of experience and inspections along with friendly service and prompt reports results in satisfaction to our customers. Our FHA approved appraisers are prepared to meet deadlines and have the technology to process your report when expected. Call us at 218-746-3637 for the following services:
Primary/Secondary mortgages
Mortgage refinancing
Employee relocation
Private mortgage insurance removal
Estate planning
Divorce settlement
You can depend on us for competitive fees and professionalism. Select a company with considerable knowledge of the local market. Our coverage areas include:
Crow Wing County
Cass County
Aitkin County
Morrison County
Wadena County
Todd County
Through this website, you can perform a number of tasks. Ordering an appraisal is just a click away. Or, spend some time and find out a bit more about the appraisal business. The more you know, the better decision you can make. And check back frequently, as our content is always being updated.
There was a problem returning the RSS feed.